Falmer Avenue, Saltdean, Brighton and Hove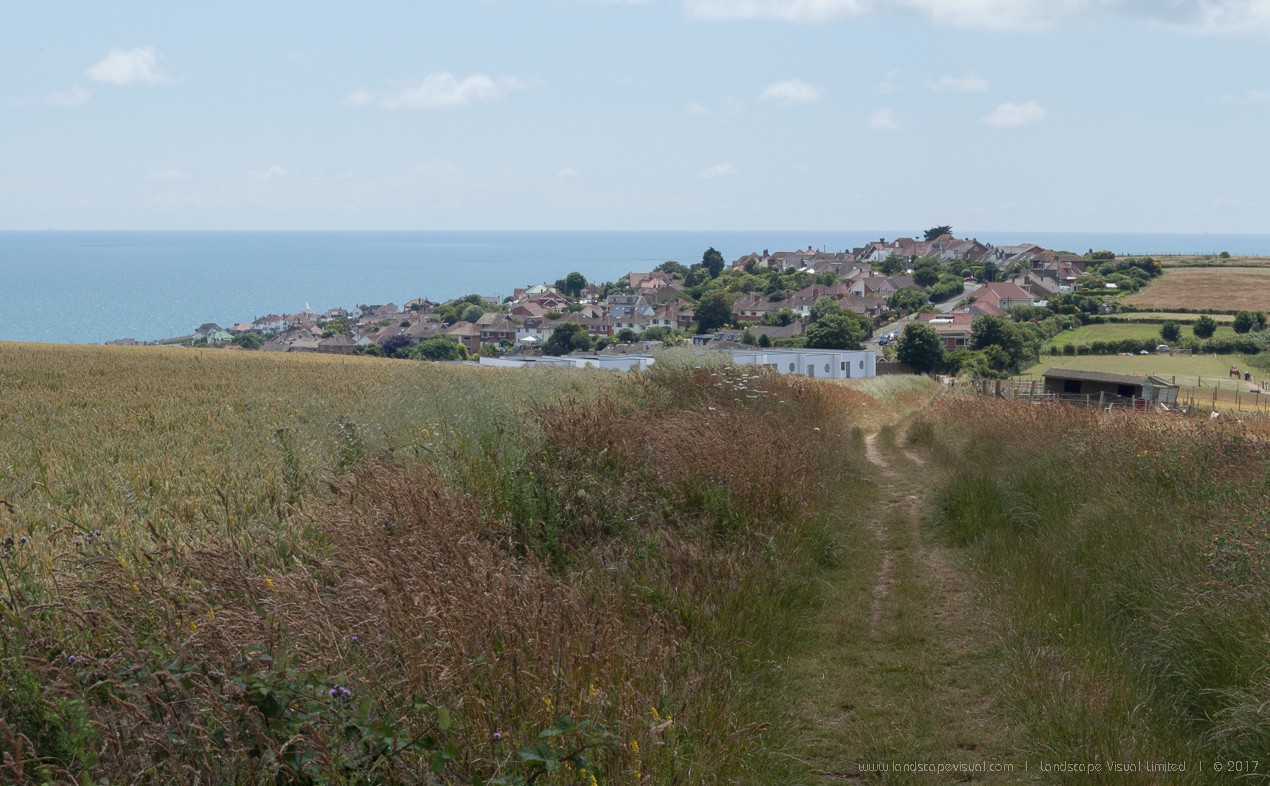 The Falmer Avenue site is right on the boundary of the South Downs National Park. The proposal is for 36 new homes. The image above was produced to AVR level 2 for a full planning application.
Our work on the Saltdean project included giving evidence to the public inquiry. The Inspector considered that the main issue for this housing scheme was the impact on the character of the surrounding area and the landscape of the South Downs National Park, the site being directly on the boundary of the Park.
The Inspector's decision to allow the development was aligned to our evidence that the development would not harm the surrounding area and would improve the existing urban edge: 'There would be no harm to the setting of the National Park as the settlement edge would be a softer and more filtered form and be improved from the stark and abrupt change that is evident in the immediate surroundings at present.'
In recent years we have worked on multiple residential schemes in different urban fringe and sensitive landscape locations in and around London and the South-east. The schemes range in scale from single 'paragraph 55' houses to 250+ unit masterplanned developments.